About us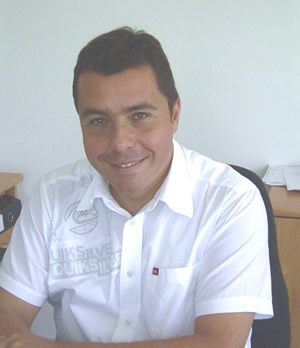 For over 20 years, Agence Freddy Rueda Sarl has been helping house buyers in their search for property in the Languedoc region of the south of France.
The agency is based in the wine-growing village of Saint-Geniès-de-Fontédit, 10 minutes drive North of Beziers and 20 minutes drive from the coast.
The multi-national team speaks several languages and all understand the concerns foreign clients may have when buying a house in France.
All of us have lived locally for many years and are happy to share our passion for the area with our clients!
Our Approach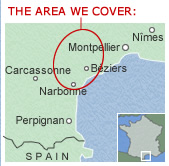 With many years of experience, both with French and international clients, our agency's professional, multi-lingual team of property agents are dedicated to providing a comprehensive level of service to our clients in order to make the buying and selling process as smooth as possible.
We listen to our clients' needs, carefully selecting only the best properties that fit our client's criteria.
We provide essential assistance before and after the sale of a property, whether it's finding a bank, choosing a builder, or recommending a letting agent.
Sign up for a property alert >
Fill in a simple form - telling us what sort of property you're looking for - and we'll email you whenever a property that fits your criteria comes on to our books. It's the best way to make sure you don't miss out on any superb properties that come on to the market.
Since 1995, our agency has maintained one of the best French property websites to be found on the web, and we update daily, to ensure our clients can keep up with the local market, wherever they may be!