About us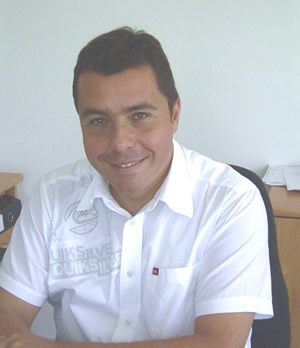 For over 20 years, Agence Freddy Rueda Sarl has been helping house buyers in their search for property in the Languedoc region of the south of France.
The agency is based in the wine-growing village of Saint-Geniès-de-Fontédit, 10 minutes drive North of Beziers and 20 minutes drive from the coast.
The multi-national team speaks several languages and all understand the concerns foreign clients may have when buying a house in France.
All of us have lived locally for many years and are happy to share our passion for the area with our clients!
Our Approach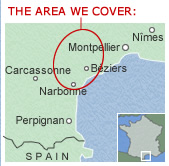 With many years of experience, both with French and international clients, our agency's professional, multi-lingual team of property agents are dedicated to providing a comprehensive level of service to our clients in order to make the buying and selling process as smooth as possible.
We listen to our clients' needs, carefully selecting only the best properties that fit our client's criteria.
We provide essential assistance before and after the sale of a property, whether it's finding a bank, choosing a builder, or recommending a letting agent.
Sign up for a property alert >
Fill in a simple form - telling us what sort of property you're looking for - and we'll email you whenever a property that fits your criteria comes on to our books. It's the best way to make sure you don't miss out on any superb properties that come on to the market.
Since 1995, our agency has maintained one of the best French property websites to be found on the web, and we update daily, to ensure our clients can keep up with the local market, wherever they may be!
Our fees: Those are paid by the vendors and the listed price are inclusive of those agent fees. The rate depends on the price of the property and is subject to negotiation with the vendors. The minimum agent fees is 5.000 € VAT included for properties under or up to 50.000 euros. Over the rate can go from 5 % to 10 % VAT included to be added on the net vendor's price. When the asking price has not been offered at the time there is an offer our policy is to find an agreement with the vendors and to accept a reduction of the agent fees. The sole additional fees that the buyers have to pay are the notaire's fees. The rate depends again on the purchase price. You can contact us if you want precise information on the notaire's fees also on the agent fees in regards to any properties listed. We'll reply in the best delays.


Privacy


Freddy Rueda Sarl is committed to ensuring that your privacy is protected. Freddy Rueda Sarl does share any of the personal information that we hold or collect to third parties.
Only if you make a request to this purpose we can introduce you to third parties such as with foreign exchange companies, house insurance companies, building companies, French notaires, solicitors etc...

How we protect your information (RGPD)


We make best endeavours to put in place various security procedures so as to protect any personal information held and include the storage, access and disclosure of your information. For example all is stored in a computer and not on the cloud.
In the event of a data security breach we will follow the GDPR guidelines.


Updating your details


Each mailer we send you offers you the possibility to unsubscribe. If any of the information that you have provided to Freddy Rueda Sarl changes, for example if you change your email address, name or other details, you can email us to frueda@realestatelanguedoc.com
If you wish us to remove your details in accordance with the GDPR rules, please let us know and we'll arrange this immediately.